Is Superstore Based On Walmart? (Is Cloud 9 Real + More)
Walmart Inc.







Formerly

Wal-Mart Discount City (1962–1969)
Wal-Mart, Inc. (1969–1970)
Wal–Mart Stores, Inc. (1970–2018)

Type

Public


ISIN



US9311421039


Industry

Retail

Founded
Founder

Sam Walton

Headquarters

,

U.S.

Number of locations


10,593 stores worldwide (January 31, 2022)


[2]




[3]



Area served

Worldwide

Key people

Products

Supermarket

,

Hypermarket

,

Superstore

,

Convenience shop

Services
Revenue



US$

559.2 billion

(2020)


[4]




US$22.55 billion

(2020)


[4]




US$13.70 billion

(2020)


[4]




Total assets




US$252.5 billion

(2020)


[4]




Total equity




US$87.53 billion

(2020)


[4]


Owner

Walton family

(50.85%)


[5]



Number of employees

2,300,000 (Jan. 2021)


[4]



U.S.: 1,600,000

Divisions


Walmart U.S.
Walmart International
Global eCommerce


Subsidiaries


List of subsidiaries

Website


walmart.com



Footnotes / references




[6]




[7]




[8]


From 2015 to March 2021 one relatable show got big laughs: Superstore, a 30-minute comedy that followed the lives and antics of a group of employees in a big box discount store.
Cloud 9 #1217 became a store that was like a character, with its relatability. That was because people compared it to their Walmart. So, is Superstore based on Walmart? Check out the video below to find out!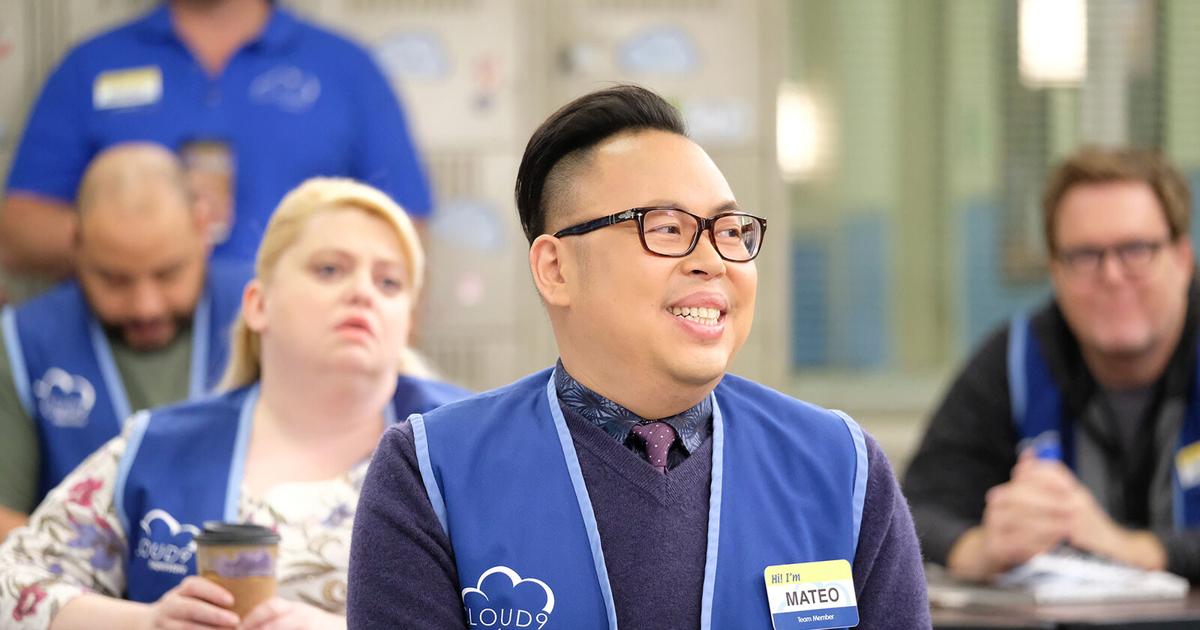 Walmart Is Superstore?

While Cloud 9, the hypermarket featured in the sitcom Superstore, bears many similarities to the real-life retail chain Walmart, no one associated with the show has ever indicated officially that Walmart is indeed the basis for the fictional location. Cloud 9 features elements from Target as well as Walmart. Target has been named as a potential rival.
Find out everything I have to say about Cloud 9 (where Superstore is shot) and whether anyone actually worked in a superstore.
Is Cloud 9 Real?

Cloud 9 (the hypermarket in TV's sitcom Superstore) is fictional. While it may look a lot like real big-box chain stores, it's far from real.
The Superstore Wiki page states that Cloud 9 Corporate is located in Chicago, but there are other locations around the globe.
Its fictional employment practices leave much to be desired; employees do not receive paid maternity leave, health insurance, or overtime.
The Cloud 9 workers can only go to their bathroom one time per shift. They also only have 15 minutes each for lunch.
Like a corporate office, the main headquarters manages all lighting and temperature settings for the individual stores.
Like Walmart's Great Value, Cloud 9 has a store brand: originally it was Halo, but later it got changed to SuperCloud.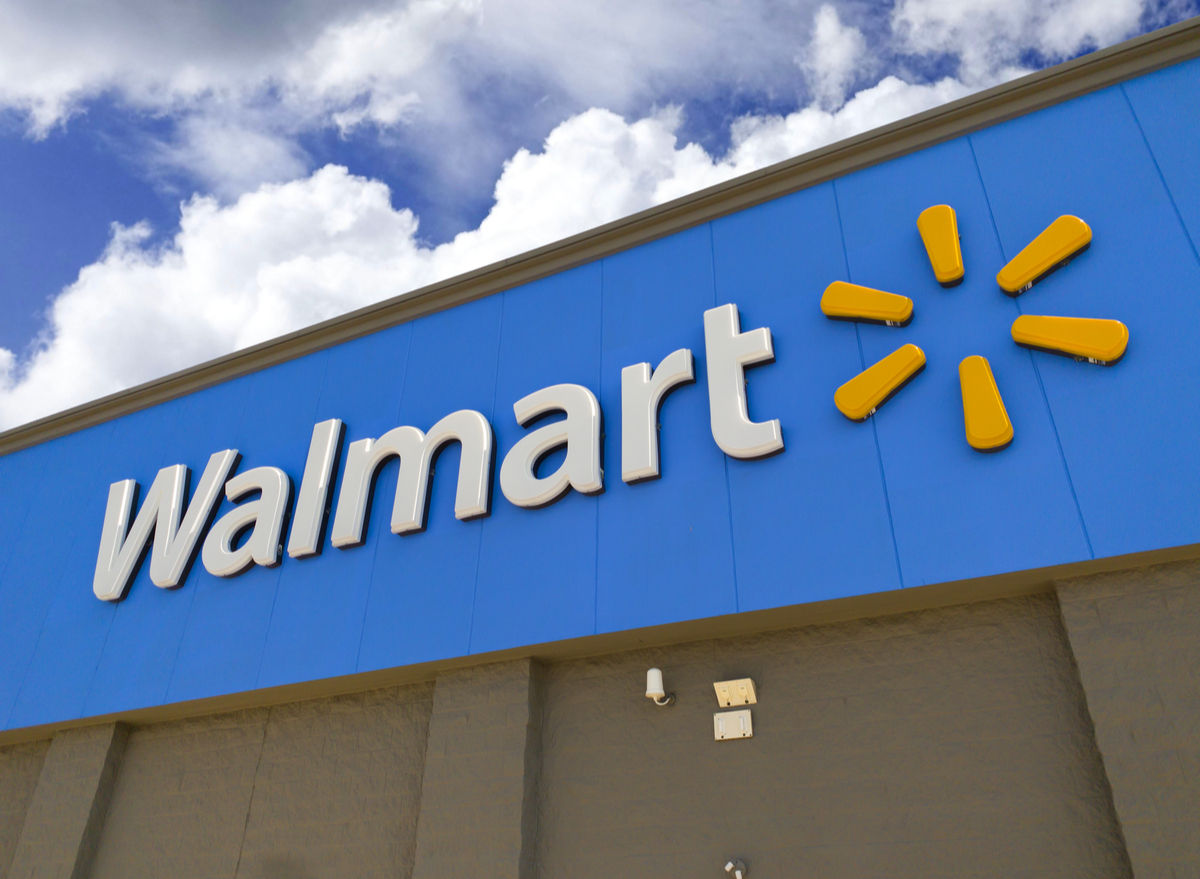 Superstore Is A Parody of Walmart

Oxford Languages describes parody as "an imitation or style of a writer, artist, genre with deliberate exaggeration to comic effect."
Superstore parodies the Walmart experience, if Oxford Languages accepts it as such.
Superstore, however, is probably more accurate than the fake Walmart.
See these Walmart workers' real-life accounts of some of the crazy moments they witnessed.
Sometimes, life can be even more amazing than fiction.
Walmart: Did Superstore's Writer Work at Walmart?

While it doesn't appear that any of the writers or producers actually worked at Walmart, they did consult with OUR Walmart.
OUR Walmart, also known as United4Respect now, is a retailer labor advocacy nonprofit. They work to increase equality and equity for the employees at retailers like Walmart and Amazon.
Composed of both former and current employees, it's no wonder OUR Walmart/United4Respect was able to help the creators at Superstore portray ultra-realistic scenarios.
Do You Think Superstore Was Filmed In A Real Store?

Superstore was never filmed in an actual Walmart, but the first seasons did film inside an operational K-Mart!
Showbiz Cheatsheet says that many actors mistook them for employees.
Producing the second season had been a success. Filming took place at Universal Studios, California. It was on a three-story soundstage.
A Walmart Supercenter averages about 182,000 square feet, but obviously, the set build wasn't going to be that large.
In order to make it appear like a large building, the crew installs mirrors in 22,000 square feet. This makes it look like the store stretches on for much longer.
These items, such as the scanners and check registers that you see at checkout are actual and made from recycled products from Ralph's.
Superstore products are real?

Superstore has many brands that you can recognize if you look long enough.
Superstore signed clearance deals with these brands (e.g. Keurig) enabling them to list their names on the screen.
Quora commenters believe Superstore might have offered the brand a product placement.
Cloud 9's brand products make these set pieces seem more real when they are combined with each other.
It only makes Cloud 9 seem more familiar than the actual Walmart stores that we visit.
If you want to know more about Walmart, make sure to check if Walmart owns Wayfair, if Walmart has a tax-exempt program, and if Walmart takes VSP & EyeMed.
Conclusion
Cloud 9's Superstore employees and Cloud 9 certainly feel like Walmart. But none of its creators have ever made an official statement stating this.
This is a smart move, since Superstore is a universally applicable show that reflects the experience of all retail workers.
Cloud Nine Superstore is it real?

Cloud 9 Superstore is an imaginary hypermarket and discount store.
Superstore Based on Real Stories

Superstore cast are friendly in real-life. It turns out that the Superstore get-together actually took place with COVID-19 precautions. Variety reported that the cast enjoyed a party at Ferrera's home after filming was completed.
Do Cloud 9 Stores Exist?

Cloud 9 retail chain is a large-box retailer with headquarters in Chicago, Illinois. Its website is www.cloud9superstore.com.
.Is Superstore Based On Walmart? (Is Cloud 9 Real + More)