Ping G25 Irons

Ping G25 Irons Overview

"The Ping G25's are cast, cavity back irons. They are also 10 years old, so they can be purchased at a great price."
The Ping G25 irons were hailed as the perfect irons for every player when they first came out.
They have a very attractive look and thankfully, are not as chunky as their predecessors, the Ping G20 irons.
Ping G25's feature a cavity-back design and the Custom Tuning Port, which was very popular in those days.
The Ping G25's, however, had a custom tuning port with a smaller profile than previous G models. This not only made them look sleeker, but also helped improve their performance.
The lower custom tuning port enhanced forgiveness – particularly on low-face shots.
In fact, the flight is practically the same when you pure the ball as when you mis-hit towards the sole.
Ping G25 irons have a flatter offset and thinner topline that most G-model irons.
Complete with a graphite finish, these irons look very visually pleasing over the ball. They are also very forgiving.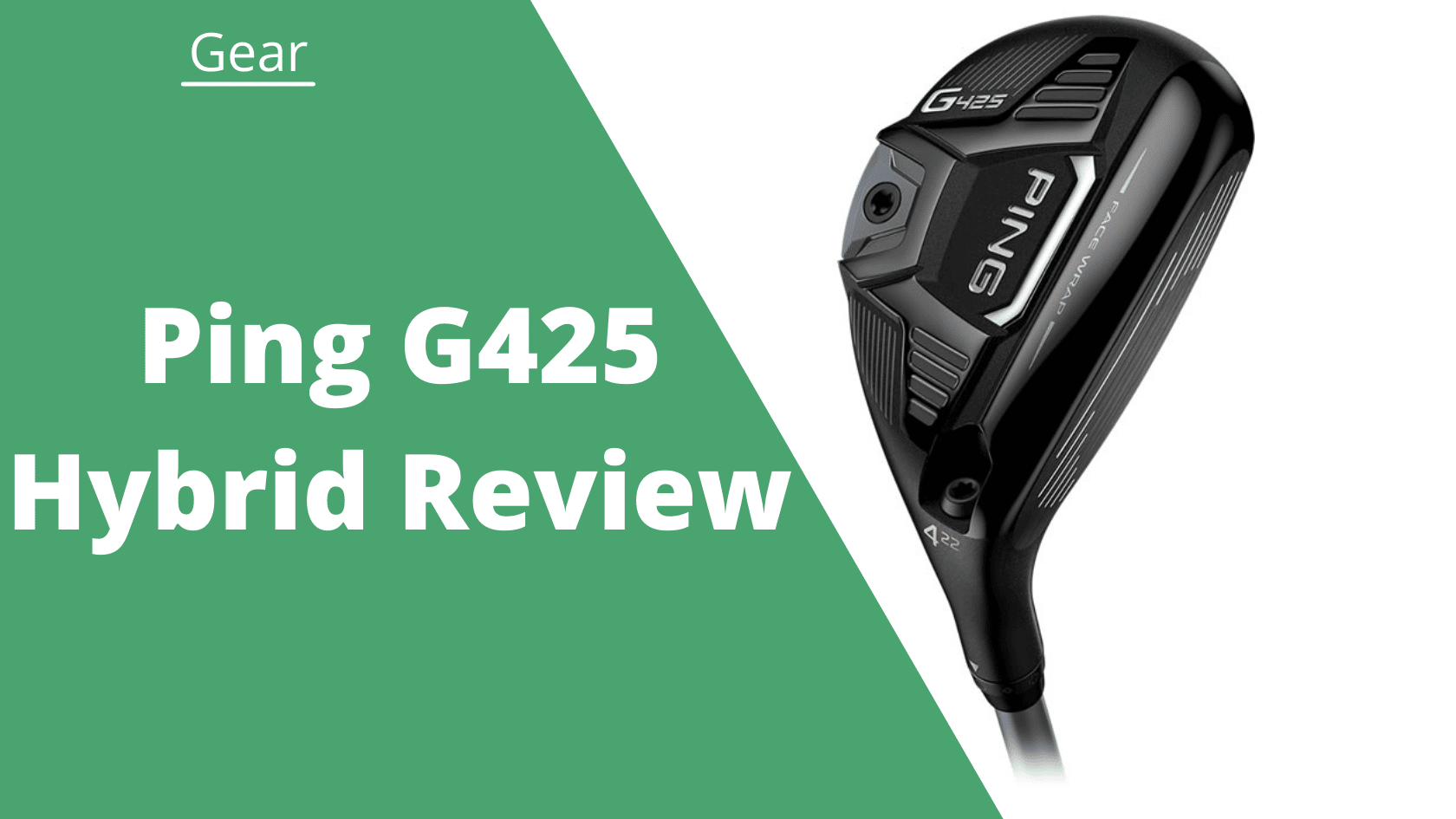 Is Ping G25 irons good for beginners and high-handicappers?

"We would have to say yes. They aren't the best irons Ping ever used, but they can help high handicappers.
For beginners or high handicappers, accuracy may prove to be worthwhile. It's so incredibly easy to hit these irons straight.
Of course, that means you lose some workability; but mostly just in the longer irons.
You still have good control and scoring ability with the shorter irons than your previous G irons.
Ping made the faces of the Ping G25's thin so they could move the extra grams of weight to the perimeter.
We believe that these irons are large enough to make the Ping G25 as comfortable for both beginners and higher handicappers.
Irons Technology by Ping G25

The biggest thing that separates the G25 from other Ping irons is the custom turning point (CTP) technology.
The CTP has an integrated bottom into the sole of the club hence saving up to fifteen grams of weight moving the extra weight to the hosel and lower toe.
It also lowers the center of gravity and drives up the MOI.
The increased moment of inertia (MOI) helps the face twist less at impact, keeping your ball flight straighter, thus why these are more forgiving irons than previous models.
This new design aims to decrease the sole size while maintaining forgiveness and launch conditions for maximum performance.
RESOURCE: Download our 15 favorite golf practice drills, FREE PDF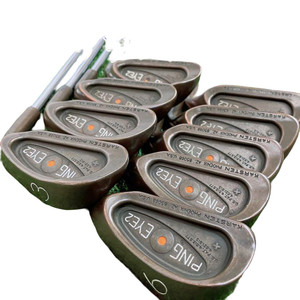 Ping G25S on The Course

The G25 Irons have a great look with their black graphite shafts.
It did take me a while to get used to moving to a thicker top line, but it's a necessary evil when looking at moving to a game improvement makeup from a forged blade setup.
The irons' performance won me over, and even though they are bulkier than usual, I have a greater sense of consistency.
Another big shift for me was in the distance. The distance increased between 15 to 20 yards when I switched from the traditional lofts to G25 lofts (similar to Game Improvement irons), and the additional distance that the graphite shafts gave me resulted.
Although I'm not someone that jumps at the opportunity for improved distances, it certainly does have a tendency to bring a smile to your face when you're one or two full club lengths difference with a new setup.
The psychological effect of having the G25s in your bag allowed you to swing the clubs much more easily than before. This is partly due to the improvement in distance and another part because of the reinforcement you receive when you stand over the game improvement club at an address.
The result is that I can easily come to grips with swinging the clubs easy and the outcome is that I'm seeing improved predictability in my shotmaking.
While the move to the larger club heads came rather quickly, the area that I never quite made the full transition to was with the wedges. The 4-PW, UW and UW remained in my bag. However, I had to remove the SW from the bag and replace it with some forged wedges. While I was able to hit the Sand Wedge, I still long for that feeling that only forged wedges can give me.
Ping G25 Iron Specs

The average offset of the Ping G25 iron series is 0.19".
The average lie angle of the Ping G25 iron series is 62.4 degrees.
The average loft angle of the Ping G25 iron series is 37.5 degrees.
If this was up your alley, you might appreciate

Ping G400 Irons

Ping G25's average length is 36.5 inches.
PING G25 Club
LENGTH
LOFT
LIE
OFFSET
BOUNCE
3 iron
38.75"
20deg
59.25deg
0.31"
0deg
4 iron
38.25"
23deg
60.00deg
0.29"
1deg
5 iron
37.75"
26deg
60.75deg
0.26"
3deg
6 iron
37.25"
29deg
61.50deg
0.23"
5deg
7 iron
36.75"
32deg
62.25deg
0.21"
7deg
8 iron
36.25"
36deg
63.00deg
0.18"
9deg
9 iron
35.75"
40deg
63.75deg
0.16"
10deg
Pitching wedge
35.50"
45deg
64.00deg
0.14"
11deg
Sand wedge
35.25"
54deg
64.25deg
If you found this entertaining, you might enjoy

Ping I210 Irons

0.11"
12deg
Lob Wedge
35.00"
58deg
64.50deg
0.09"
12deg
Utility wedge
35.50"
50deg
64.00deg
0.13"
11deg
Ping G25 Iron Distance

The average distance of a PING G25 iron is 173 yards (67 meters).
When it comes to choosing length (36 Vs. 38+inches), a 36-inch golf iron is an ideal option.
A lower loft might be helpful for hitting the off-center shot if you are shorter or slower than average. Because shots will not travel as far and have more control, the chances of making contact are higher. ).
What this means is the Ping G25 will work well even after players become experienced enough.
Comparison of Long Irons and Hybrids

Before you choose a set of irons, it is worth assessing whether you will play better with long irons or hybrids. The average golfer typically finds it easier to get the ball airborne with hybrids compared to long irons.
For more forgiveness and higher launch shots, consider switching to hybrids instead of the long iron. For optimal forgiveness, hybrids often have a low and back CG. They also include perimeter weighting. Hybrids have better turf interaction, which promotes a clean strike in any lie.
Get Fit

You hear it all, but you are likely investing in the wrong equipment if your club is not being fit.
The cost of getting fit is minimal when you compare it to the amount of time you'll spend with the wrong clubs or an incorrectly configured set. The wait and time it takes to find the right clubs is well worth it.
Although I've been fit multiple times for Ping clubs, I decided to do it again and ended up going for a configuration that I would never have opted for if it wasn't for the fitting.
It was a great time. I spent about an hour getting fit for the G25s at North Ridge Country Club, Raleigh, North Carolina with Sam Brewer. He is a National and Regional Club Fitter for PING.
Sam, along with a couple of others, made me feel right at home. They helped me dial in lie adjustments and shaft selections, as well as helping me to determine my ideal set for everyday golfing.
North Ridge was a place I felt confident in. I also knew that the G25s were set up for my game. The results from playing with clubs has reinforced my belief about how important it is to exercise regularly.
If this was up your alley, you might appreciate

Ping G30 Irons

The major surprise that came out of the fitting was that I preferred the feel of the Ping TFC 189 graphite shafts. There was just something about the smooth feel that felt right to me and in retrospect it was a great choice.
Blades Vs Cavity Backs

The next factor to consider is whether blades or cavity backs are better suited to your swing and ball-striking abilities. Tim Briand from True Spec Golf says he does not know of any club fitter who would recommend blades for a player with a handicap greater than ten.
The reason for that is due to the lack of forgiveness and difficulty to launch those irons.
Cavity back irons are more versatile and have more game-improvement features. They can be launched quickly, provide consistent distance, and offer greater forgiveness. Although I would recommend cavity backs to any golfer, mid to high handicappers will derive the most value from these clubs.
Performance

Ping says the G25 irons were designed with high forgiveness, trajectory and distance in mind. If you have doubts about this, then you only need to test the clubs to believe.
These balls have a much higher ball flight and a more soft landing. It is due to the unique tuning port and the stability bars behind the head, which makes it feel amazing.
It is amazing to be forgiven, even if you make a mistake.